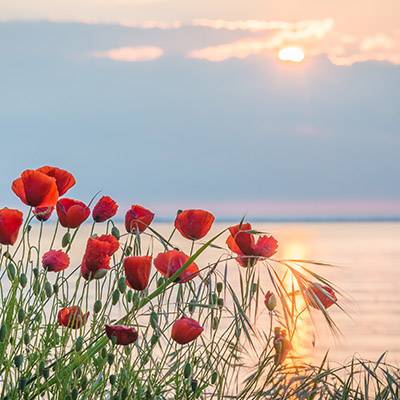 Acts of Remembrance – November 2020
This year, Aldeburgh's Remembrance Sunday commemorations on 8 November 2020 will focus on activities at the War Memorial and will take a revised format, beginning at 10.45 am
There will be no parade or church service.
Due to the COVID-19 pandemic this ceremony, of necessity, will need to be limited and have restrictions applied so that government guidelines may be observed with regard to social distancing:
The area of the ceremony will be isolated from traffic and pedestrians by barriers.
Only limited numbers will be permitted to partake in the ceremony within the designated area.
The wearing of face masks/coverings is encouraged and hand sanitiser will be available.
If you wish to lay a wreath for the organisation you represent, please confirm whether you will bring a wreath with you or whether you would like Aldeburgh Town Council to arrange one for you. The minimum donation recommended by the Royal British Legion this year is £20.
Members of the public are legally permitted to stop and watch the event as spectators, from behind the barriers, but must observe the rule of 6 and social distancing. You may wish to consider the suitability of your attendance at the event this year; perhaps preferring to perform your own private acts of remembrance.
A short, informal service of Remembrance will also be held from 10.50 am on Wednesday 11 November 2020 at the War Memorial.
Aldeburgh Town Council deeply regrets the requirement for the above restrictions but believes that the necessity for such measures will be readily appreciated.