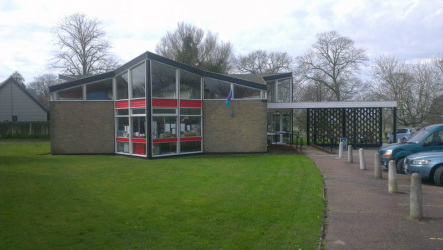 Contacts
Opening hours
Day
Hours
Monday
0900 – 1300
Tuesday
0900 – 1300
Wednesday
0900 – 1300
1500 – 1800
Thursday
0900 – 1300
Friday
0900 – 1300
Saturday
1000 – 1230
1300 – 1530
Sunday
1000 – 1230
1300 – 1530
Room hire
Space within library
Capacity: 20 people for meetings, 40 people in rows
Cost: £7 per hour for community/charity/private bookings, £10.50 per hour for commercial/statutory bookings
Availability: Outside library opening hours, but note that availability is limited due to adult learning courses.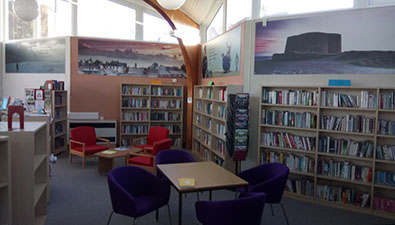 Other information
Free parking
Projector available for additional charge
Free wifi available. Scanning, printing and photocopying facilities.
Address – Victoria Road
Aldeburgh
IP15 5EG
Display space
Two cork boards in the foyer
Displays posters for local societies and events.
The Manager's Report
So – summer is on its way out and the children are heading back to school.
We had a fantastic response to Animal Agents, the Summer Reading Challenge 2017, with more than 70 children registered on the scheme at Aldeburgh library. We are grateful to the volunteers who kindly gave up their time every week to come and talk to the children about their reading.
We would also like to thank the children who took part. It was wonderful to see you choosing from our fantastic selection of books and to hear you talking so enthusiastically about the books you had read. Please do keep using the library throughout the year. A library is for life, not just for the summer holidays!
We'll be holding a presentation ceremony to celebrate your achievements during the Reading Challenge in the library on Wednesday 6th September at 3:45pm. Join us for tea (or squash) and biscuits.
Come on your way home from school and bring all the family. District Councillor Russ Rainger will be presenting the medals and certificates. All children who completed the Challenge will be entered into a prize draw for a goody bag, which includes a fidget spinner. Three lucky winners will get prizes.
Hopefully, you were able to get to the library to see our display celebrating 75 years of Aldeburgh Carnival. If you weren't able to see it there is still a chance for a limited time before it morphs into something else!
September heralds the start of our adult learning programme. If you haven't already enrolled, there may still be room on some of the courses. Details are available on the Aldeburgh Library Foundation website http://www.aldeburghlibraryfoundation.org.uk/
Give us a ring or pop in and we'll be happy to sign you up if there are vacancies. Didn't see anything that appealed to you this time around? Let us know. We want to be responsive to the needs of our community.
The FOAL Aldeburgh Loyalty Card is still available from the library at a discounted price of £10. This gives you discounts in an increasing range of local shops and businesses. Up-to-date lists are available on the website.
Tot Rock and Baby Bounce is on from 10:30 to 11:00am every Monday. Join us for an informal half hour of singing and rhymes for young children and their families or carers. Stay for a cup of tea and a chat afterwards.
Save the date:
Tuesday 10th October at 7pm. Iestyn Edwards will be bringing his "My Tutu Went AWOL – The Book Show" to Aldeburgh Library. With readings from his best-selling Iraq memoir, Iestyn tells how he went from being upstaged in Portsmouth by a yodelling giraffe to singing for Her Majesty on board H.M.S. Victory.
His vaudeville act entertained troops on four tours of Iraq and Afghanistan and then – somewhat surprisingly – became their mascot! No idea what the MoD made of that.
Tickets priced at £5.50 each will be available from the library. Please support us at this event if you are able.
Finally – find us on Facebook – just search for Aldeburgh Library from your Facebook page. Like our page to see regular updates from us about events in the library. You can also follow us on Twitter.